Hip Hop Culture
With Hip Hop Culture serving as one of our nation's greatest cultural assets and ambassadors, the Hip Hop Culture programs at the Kennedy Center recognize Hip Hop's contributions to global culture and its power to build and transform communities through art and action. Through this programmatic platform, the Center aims to create a dynamic home for Hip Hop Culture and celebrate Hip Hop's role as a catalyst for innovation, exploration, and transformation with a dynamic mix of performances, humanities events, film screenings, workshops and interactive experiences, in person and online. In 2016, the Kennedy Center appointed iconic rapper, producer, and DJ Q-Tip as its first Artistic Director of Hip Hop Culture, and in 2017, LL COOL J became the first Hip Hop artist ever awarded a Kennedy Center Honors. In 2018 the Center announced the founding members of its Hip Hop Culture Council.
This season we will not only continue to celebrate our history, but look to our future, highlighting powerful women, pivotal creatives, and events that capture the breadth and influence of the Culture today.
Dance Parties
A dance party series showcasing pioneer and leading DJs.
Film
A film series showcasing a diverse mix of documentary, classic, and contemporary films rooted in the Culture as well as works from Hip Hop generation filmmakers.
The Bridge
A concert series designed to showcase musical innovators in the Culture — past, present and future. The Bridge will be a mix of straight ahead performances, unique collaborations and one-of-a kind experiences, creating bridges between artists, audiences, and beyond.
Theater
A theater series featuring presentations by emerging, mid-career and established playwrights and directors who are creating work grounded in and pertinent to Hip Hop Culture. The theater series is also the DC home for Critical Breaks — a theater residency program that creates a development and presentation pipeline between NYC based Hi-ARTS and the Kennedy Center for theater artists who are in the pivotal phases of developing new work.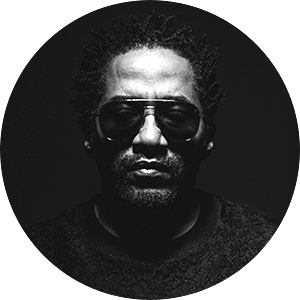 Hip Hop is our past, our present, and our future — a reflection of who we are as a people and a projection of what we might become. In our first year, we were trying to say, 'Hip Hop has a home at the Kennedy Center.' We introduced new audiences to new artists, celebrated pioneers, and threw some dope dance parties. Now in this second season, we're going to build on that momentum and fortify our home, spotlighting powerful women, seminal creatives, and art that captures both the vernacular and the academic of the Culture today.
– Q-Tip, Artistic Director of Hip Hop Culture
Kennedy Center Hip Hop Culture Council
The Kennedy Center Hip Hop Culture Council (HHCC) is a dynamic community of high-profile visionaries who graciously lend their names, talent, expertise, and resources to a wide range of initiatives. Council members bring greater visibility to our programs by forging new pathways that deepen public knowledge and appreciation for Hip Hop Culture — all to help establish a home for creative projects that are strategically aligned with our institutional mission and vision.

Read more about the council
Ahmir "Questlove" Thompson
Drummer, Co-Founder – The Roots, DJ, Producer, Author, Lecturer

Beverly Bond
DJ and Founder of Black Girls Rock!
*Member as of 2019

Big Boi
Rapper and Producer
*Member as of 2019

Bobbito García a.k.a Kool Bob Love
DJ, Filmmaker, TV/Radio Personality, Author, and Ballplayer

Common
Emcee, Actor, Poet & Film Producer

D-Nice
DJ & Photographer
*Member as of 2019

Fab 5 Freddy
Artist, Filmmaker, and Hip Hop Pioneer

Gina Belafonte
Director, Activist, and Executive Director of Sankofa

Grant Hill
Owner/Vice-Chairman Atlanta Hawks, TNT/ NBATV/ CBS Broadcaster, and seven-time NBA All-Star

J.PERIOD
DJ, Producer & Musical Storyteller

Jason King, Ph.D
Associate Professor and Director of Global Studies, New York University's Clive Davis Institute of Recorded Music

Jayson Jackson
Producer and Music Industry Veteran
*Member as of 2019

Kierna Mayo
Writer, Brand Architect, Media Visionary & Senior Vice President of Content and Brands at iOne Digital

LL COOL J
Emcee, Actor, Author, Entrepreneur, 2017 Kennedy Center Honoree

MC Lyte
Emcee, DJ, Actress, Entertainer, Speaker, and Philanthropist

Robert Glasper
Pianist, Composer, and Producer

Tariq "Black Thought" Trotter
Emcee, Co-Founder – The Roots, Actor

Xavier "X" Jernigan
Head of Cultural Partnerships, Shows & Editorial and Host of Showstopper for Spotify
Upcoming Events
---
---
---
---
---
Presented as part of The Irene Pollin Audience Development and Community Engagement Initiatives.